Sales

Being the market leader is always better.
A sales role with Clarivate offers exceptional challenge and commensurate rewards. We are selling products and services that fulfill a greater purpose – to promote and spearhead innovation – so that our customers can innovate and change lives. We are making major investments in our company, providing you with ever-greater potential to grow financially and in your career.
Search sales jobs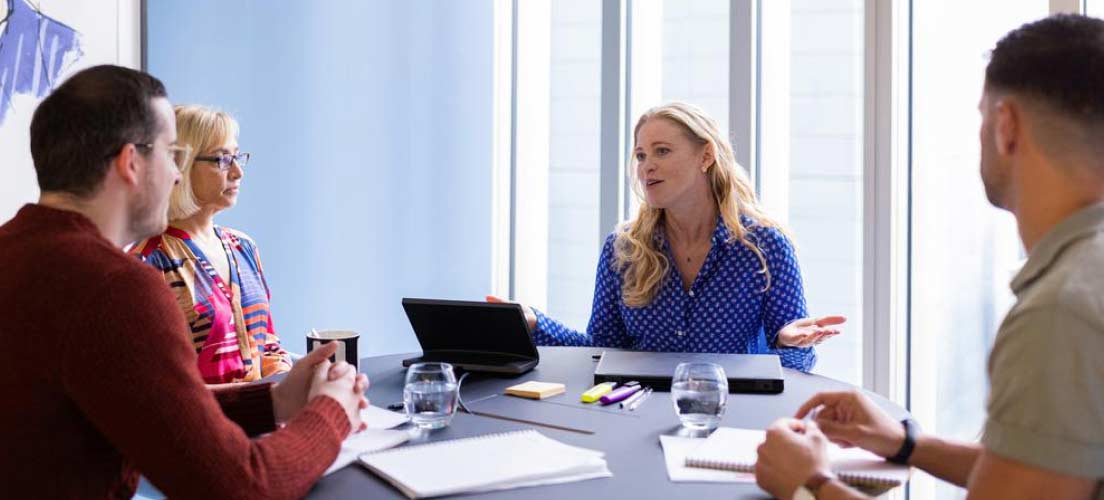 Earning power
Our uncapped commissions offer unlimited earning potential. Sales targets are reasonable and achievable. We do not wait for you to hit 100% of your target, but pay based on what you make monthly or bi-monthly. Our incentive program is friendly and intuitive, whether you are new to our sales team or new to a sales career.
Market leader
The products are best in class, highly competitive and often the leader in the markets we serve. We also offer greater diversity and wider breadth of holistic solutions. We continue to invest in our products, so you always have innovative, new offerings to bring to your customers.
Smart sales
Our products are highly complex and our customers are smart, intellectual individuals who work on the cutting edge. If you enjoy a more cerebral type of sales, requiring flexibility, confidence and an ability to speak the language of our unique markets, you'll thrive here.
Support system
We offer you the support and resources necessary for a highly lucrative career. We will help you learn our products, provide a supportive team-selling approach and inspire you with our entrepreneurial and transparent environment of friendly competition.
Career growth
You can start with us in Inside Sales and build your career path in several ways, including as an Account Manager or in other sales operations and content roles. Each sales role also has manager-level positions that allow you to increase your scope and supervise and mentor people.
What our colleagues have to say
"

"Leading an international and remote team is one of the highlights of my job. I love the challenges and rewards of working with a global and diverse group of colleagues every day. My team includes a great mix of people with a variety of backgrounds and expertise. I'm proud that Clarivate is far ahead of other multinational companies in terms of its culture of inclusivity and support for remote working."

Tabita

Senior Director of Global Corporate Communications

"

"From my first day as an intern at Clarivate, I have been constantly learning new things. Moving into a global role has given me many opportunities to lead large, exciting projects such as building global centers in India and developing business and technology transformation programs. Throughout every project, I've had tremendous support from colleagues, which is why I am so passionate about giving something back."

Prajay

Commercial Operations Director

Singapore

"

"It is a great feeling to know that you contribute to the progress of humanity by empowering science and society. There is also pride in being associated with our rich heritage. Our high-performance culture, with its strong emphasis on character and integrity, will inspire and bring out the best in you. Exciting work, myriad opportunities and fabulous colleagues make Clarivate a great organization to work for."

Renugambal

Lead, Innovation and Implementation

India

"

"One of the highlights of my career was also the biggest challenge – overseeing our local human resources function during the separation from Thomson Reuters. I had to set up a completely new HR function and help to build up Clarivate's brand as an excellent employer in India. My role here includes attracting and retaining colleagues, ensuring everyone remains engaged and motivated and lowering the attrition rate."

Satyam

Head of Human Resources

Bengaluru

"

"Each day, I have a new challenge, which always keeps me on the go. Clarivate is still evolving as an organization and that is what sets us apart. There is no stopping anyone who is ambitious and wants to learn. This company is like an open field where you sow hard work and reap the benefits. With four promotions in four years, I have never had so many growth opportunities. If you give 100%, you will get 200% back."

Syeda

Team Lead, Commissions

India

"

"One of the highlights of my career was also the biggest challenge – overseeing our local human resources function during the separation from Thomson Reuters. I had to set up a completely new HR function and help to build up Clarivate's brand as an excellent employer in India. My role here includes attracting and retaining colleagues, ensuring everyone remains engaged and motivated and lowering the attrition rate."

Ketan

Product Director

London

"

"The pace at which we are able to adopt to changing technology sets us apart. We enable innovation for the world, and it is elating to know your work has contributed significantly to making human lives better. If culture is the freedom to bring about change, Clarivate has it. If culture is for disparate groups to believe in a single goal for an organization, we do it. And if it is work-life balance, then we do it the best."

Vijay

Senior Manager

India

"

"The most satisfying aspect of working at Clarivate is the fact that we save lives around the world by providing state-of-the-art solutions to scientists in many different disciplines. We are a major component of making this world a healthier and safer place for mankind. Clarivate is a one big amicable family. We work together to achieve a common goal and support each other, both inside and out of the office."

Boaz

Inside Sales Account Manager

United States

"

"The commercial strategy and pricing team is young, vibrant and at the forefront of developing innovative commercial/price models. Clarivate has an extremely open culture, allowing mid-management to directly interact with the Executive leadership team. We also provide a good work-life balance, with a focus on the output rather than time spent in the office."

Kaushik

Director, Strategic Pricing

India

"

"I work with a great group – very intelligent, professional and capable – and everyone is willing to help you. In sales, we are given goals and measured by them. I have found that my goals are reasonable, I can draw upon my colleagues for assistance, and management works with me to help me succeed. As I have progressed in my abilities, I have been given more opportunities to contribute and more autonomy."

George

Account Manager, Trademarks

United States
Key sales roles
Account Management
Country Account Managers
Inside Sales
New Business Development
Sales Planning & Operations
Strategic Accounts
Search sales jobs